Edible Insects: About Food Safety Facts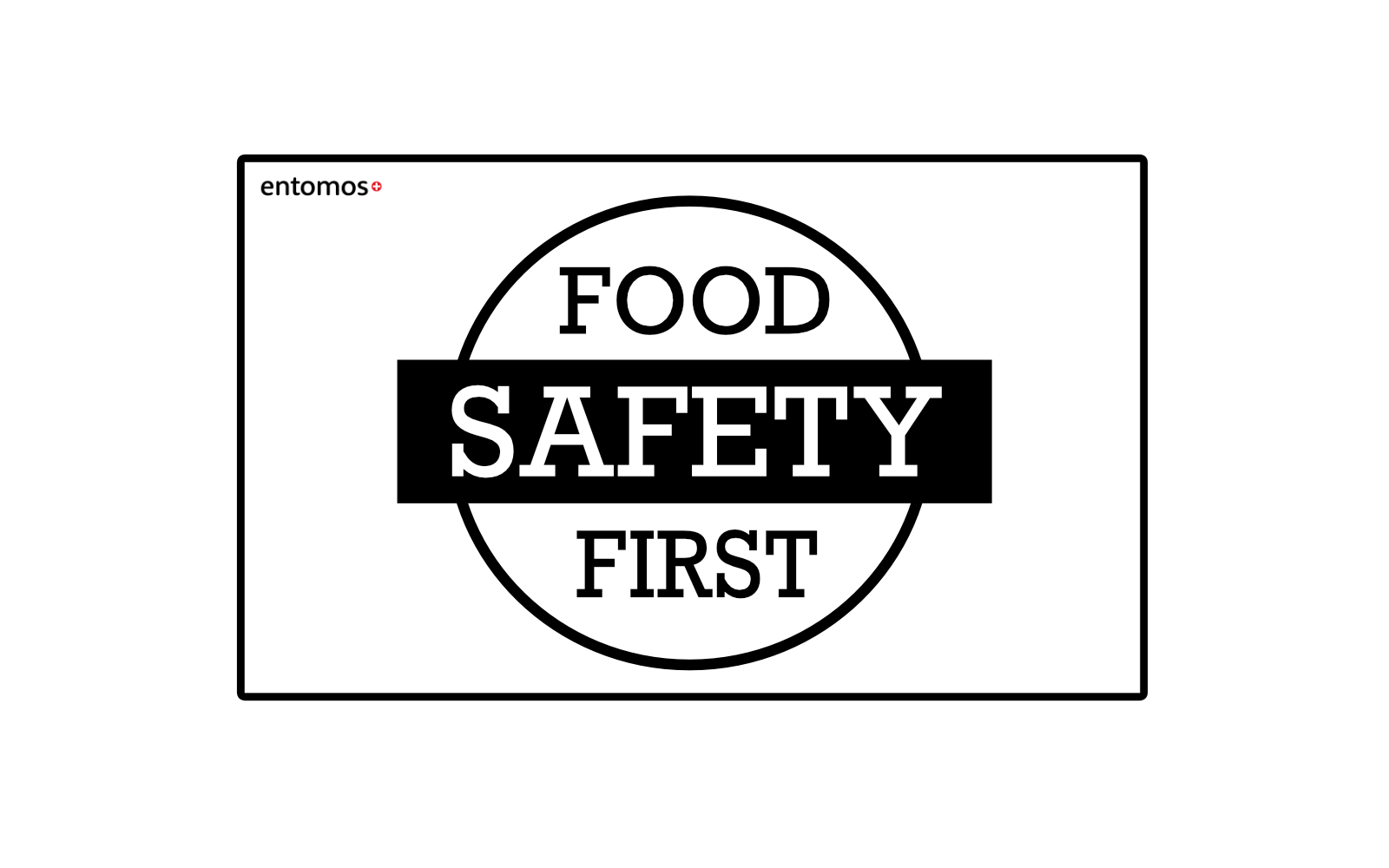 Entomos as the first authorised company in Switzerland
Unlike Europe, Switzerland has a legal basis defined by strict and binding standards allowing three species of insects as food since May 1st 2017. It is the Federal Food Safety and Veterinary Office (FSVO) which defines the treatment to which edible insects must be subjected before delivery and under which conditions they may be placed on the market. Issued by the federal authorities on July 7th 2017, Entomos was the first company in Switzerland to obtain its official authorization to grow and sell edible insects in Switzerland.
Primary production is subject to authorization
The legal basis is defined by legal regulations represented by the Federal Law on Foodstuffs and Usual Goods as well as by 13 ordinances.
Primary production is subject to authorization (edible insects can not be taken from the wild as they must come from a breeding), hygiene requirements must be met and no veterinary drugs are allowed for insects. The feeding of the insects is done on a purely vegetal basis, of biological culture. Their killing is also regulated because it must be done by cooling or freezing (the insects are of cold blood which makes that their death takes place in their sleep) during a suitable period and to be the object of a treatment by heat or another adequate process sufficient to destroy vegetative germs. Then, the production of food must meet the general requirements and also requires authorization. Our products are therefore manufactured according to the Swiss standards of human food without the addition of hormones, pesticides or antibiotics.
The following types of insects may be sold on the market for human consumption, as whole animals, minced or ground:
Mealworm - Tenebrio molitor - in the larvae stage
House cricket - Acheta domesticus - adult form
Migratory locust or Migratory cricket - Locusta migratoria - adult form
More on that topic (in German or French):
Insects as a food (official website of the FSVO) -> DE / FR
Information letter 2017/1: Production and processing of insects for food purposes -> DE / FR
Food Law 2017 - The Essentials -> DE / FR
Now you can safely buy our products on www.gourmetbugs.ch ;)